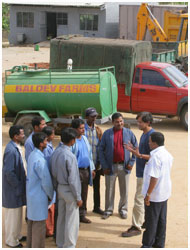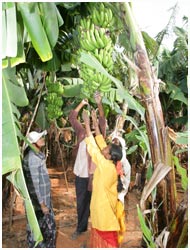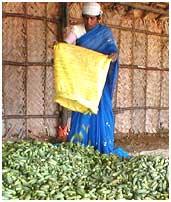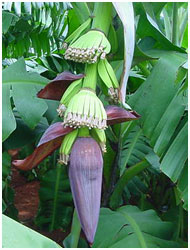 Women's Economic Empowerment through Co-operative Farming, Vocational Training & Business Development
Activities:
Each woman is assigned approximately ¼ acre of land, which will be demarcated.

Land will be properly prepared with ploughing by tractor, grading, soil preparation, drainage and fertilization at commencement of the program.
Well water will be made available.
Seeds, fertilizers and pesticides will be purchased and distributed centrally. These will be provided free for the first 2 crop seasons.
Starting with the third crop season, each woman farmer must purchase seeds, fertilizers and pesticides from the central distribution system, payment of which will be deducted from the sale of farm produce.
Each woman farmer will be provided free basic tools for farming, and will be trained in proper cultivation and updated farming methods. The George Foundation will implement the "Earn while you learn" scheme.
Job oriented vocational training will be provided on co-operative farming principles, resource conservation, land and crop management, post harvest processing and marketing, integrated nutrient and pest management, nutrition and health care.
Selected crops from vegetables, fruits, medicinal herbs and export-oriented crops will be cultivated.
Marketing strategies:
The produce of the farm will be purchased centrally as follows:
Purchase price will be at or close to wholesale price to cover costs associated with ultimate sale to consumers. Arrangements will be made for the sale of produce in the market.
10-20% of sale price will be retained for the purchase of seeds, fertilizers, pesticides and other resources required for the 2nd year of the program.
Day Care Center:
Women with children below 5 years will enjoy the facility of a day care center that will take care of the education and nutrition needs of their children while they are at work on the farm.
Administration:
Selected women farmers will be chosen by a committee consisting of representatives from the participating villages including the Village Panchayat Chairmen, Vice-Chairmen, Village Administrative Officer and Block Development Officer, agricultural consultants, and The George Foundation. Selection will be made strictly according to need.
Performance targets/goals will be set and reviewed by the committee at the end of each crop season. Those failing to meet the criteria may be discontinued from participating in the program after the first year.
Women will be encouraged to save a part of their income for future investment. Each individual's participation in this program will be terminated automatically at the end of 5 years.
The policy, procedures and rules pertaining to the program will be communicated clearly to all participants, and a written agreement countersigned by the village official will be obtained. The George Foundation will administer the entire program, which is aimed at agricultural and rural development, with the help of a technical team comprised of agricultural scientists.